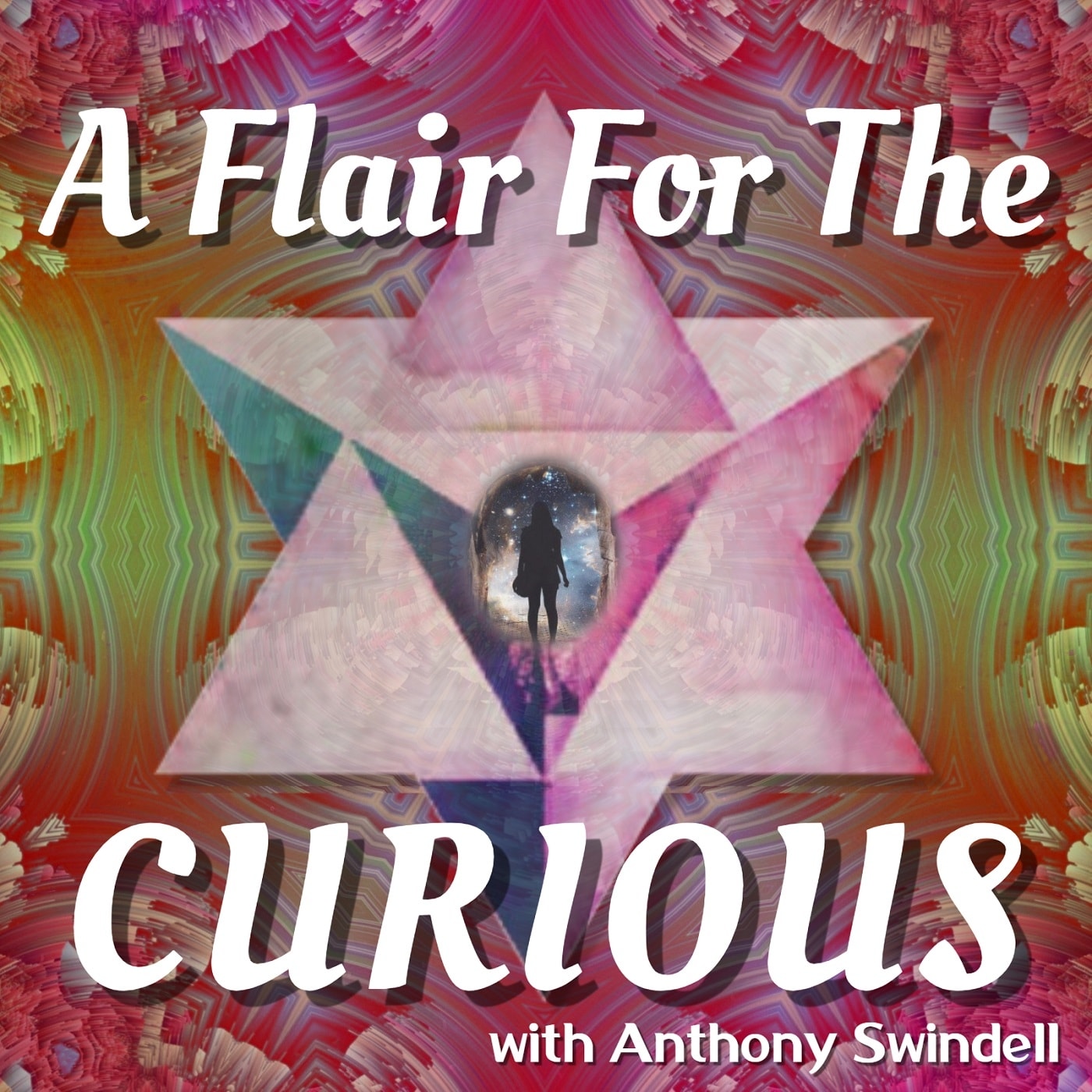 A podcast for possibilities in the spirit of inquiry! This lighthearted show features honest conversations about people's lives and the amazing things they are doing. Host Anthony Swindell will lead your hearts and minds like a ferryman rowing down the cosmic river of wondrous possibilities, as he interviews a new guest each episode. From the mundane to the mystical, how does curiousness show up in your life?
Episodes
Tuesday Oct 22, 2019
Pat Cornett is an Army Veteran, artist, cornerman, and host of YouTube's Nak Muay LA; a channel dedicated to Thai and Muay Thai culture with a West Coast, California vibe. Since transforming his mind, body, and spirit while reconnecting to his family and heritage through Muay Thai, Pat released a 30-minute, action-packed documentary about his legendary Grand Uncle, Sakchai Nakpayak. Sakchai was a revered and beloved up-and-coming fighter in 1950's Thailand who was murdered defending the woman he loved at the height of his career. Nearly lost to time, Pat has been on an adventure to uncover the stories and artifacts of this Thai national hero. Pat's lively documentary entertainingly tells the story of Sakchai's life and includes details of Pat's own journey to learn about his heritage. Pat is currently raising funds to return to Thailand to do more research and put Sakchai's artifacts into a museum for the preservation of Muay Thai culture.  
Go checkout Nak Muay LA https://www.youtube.com/channel/UCQXiNz9rvQUt4HAvptrHzhw  
Watch the documentary Sakchai Nakpayak - A Muay Thai Legend Almost Forgotten! https://www.youtube.com/watch?v=-cu97smW_Os&t=252s
Check out Pat's art at http://patcornett.com/
As well as his wife Leka's art at http://artofleka.com/ 
Support your local artists!
If you can, please go make a contribution to Pat's GoFundMe Campaign to Help Preserve Thai and Muay Thai History. 
https://www.gofundme.com/f/help-preserve-thai-amp-muay-thai-history?rcid=r01-156467117081-26be561f9dbb4a43&pc=ot_co_campmgmt_w
This episode is commercial-free and if you find value in it, you are invited to make a deeply appreciated financial contribution. All links can also be found at aflairforthecurious.com.
Originally recorded on August 9th, 2019 in Monrovia, CA.
02:50 - Pat's bio and how he and Anthony met back in 1991

14:01 - Pat's history in his own words

25:52 - Gangs, group homes, and coping after release

47:54 - Halloween prank arrest, a broken judicial system, 9/11 and the military

1:05:10 - Pat talks tattoos: removal, Joanna Nguyen tattoo art, Sak Yant, Hanuman

1:11:39 - Getting into the army, making Dad proud, meeting Pat's wife, making an art hobby into a career with a college degree

1:22:32 - Entering the industry, Husband and Wife art team, burlesque and pinup art,

Leka's 'Rebel Rebel' Princess Leia/Ziggy Stardust mashup and controversy

 (Leka's Etsy Page here)

, "the Harriet Tubman of Cambodia"

1:36:44 - Training Muay Thai before, during, and after the army,

Sityodtong Los Angeles

1:42:29 - Thai culture, transforming an unhealthy lifestyle while reconnecting to family

1:56:36 - "He was my hero;" Hanuman and Thai culture in film and art inspires the big shift,

Hanuman vs Ultraman

(1974),

Hanuman and the 5 Kamen Riders

(1975), Ramayana, Thai culture and connecting to it

2:05:20 -

Nak Muay LA

YouTube channel, shifting from 275lbs., Muay Thai

2:12:21 - The making of the documentary

Sakchai Nakpayak - A Muay Thai Legend Almost Forgotten

, ongoing research, the deeply respectful and rich culture of Muay Thai and the scholars working to document and preserve it, Sylvie Von Duuglas-Ittu, "1950's Thailand was gangster, dude"

2:35:00 - Leads that need to be followed, the next steps in uncovering and preserving the history of Muay Thai and Pat's Grand Uncle,

fundraising to hear the stories

,

put heirlooms into Thai museums

,

and make a full-length film

, supporting local artists and Thai culture

3:02:40 - Outro, connections and feedback, episode 2 preview
Feedback is welcomed and encouraged at [email protected]!
Subscribe to the podcast and send us that 5-star-rating love! 
Like us on Facebook and subscribe on YouTube!
On Instagram @aflairforthecurious
Click here to $upport the show!