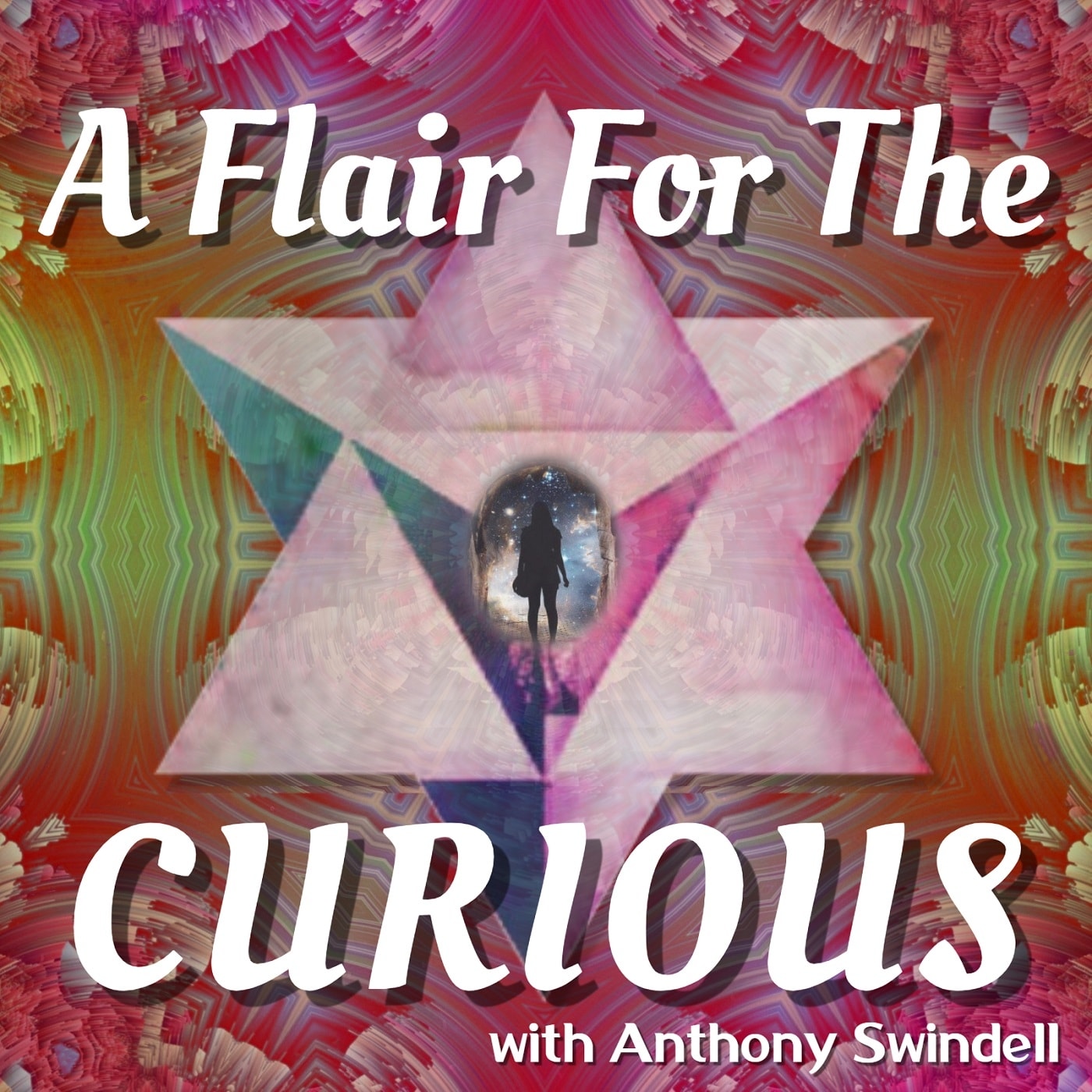 A podcast for possibilities in the spirit of inquiry! This lighthearted show features honest conversations about people's lives and the amazing things they are doing. Host Anthony Swindell will lead your hearts and minds like a ferryman rowing down the cosmic river of wondrous possibilities, as he interviews a new guest each episode. From the mundane to the mystical, how does curiousness show up in your life?
Episodes
Sunday Jan 12, 2020
Bonnie Dias is a Certified Dog Trainer, Behaviorist, and Behavior Consultant with the Council for Professional Dog Trainers (CCPDT) and the author of The DTLA Dog: Canine Handbook for Downtown L.A. Bonnie is also the founder of City Strut, where she offers exercise and play, training, boarding, and behavior assessment for dogs in Los Angeles and NYC, as well as consultations worldwide via Skype for their human companions. In this episode, we get to know Bonnie and her book, and in discussing the behavior of both dogs and humans, we find that presence and consistency are not only attitudes for dog training, but tools for all of us to live well-adapted, happy lives.  
With over 15 years of experience working with dogs in every capacity, her many years of service, training, knowledge, and wisdom led Bonnie to write The DTLA Dog. This fun-to-read book serves as a guide to community living and canine companionship with its many tools, strategies, and resources, but it is also imbued with the wisdom and philosophy of the sages, with quotes, anecdotes, and interesting viewpoints provided throughout. Bonnie's guidance offers us the opportunity to reflect on and consider our own instincts and behavior, and in doing so, also look at our connection to the natural world in which we co-exist with our furry friends. Weaving social justice and spiritual and self-development between the many practical and insightful dog training tips, The DTLA Dog: Canine Handbook for Downtown L.A. is a potentially transformative text that reflects the tremendous love and dedication that Bonnie puts into her life and work. 
This conversation was originally recorded on December 27th, 2019 in Monrovia, California. 
Find Bonnie, City Strut, and The DTLA Dog at http://bonniedias.com/
Purchase The DTLA Dog: Canine Handbook for Downtown L.A. https://www.amazon.com/DTLA-Dog-Handbook-Downtown-L/dp/0692924868/ref=sr_1_1?ie=UTF8&qid=1522972183&sr=8-1&keywords=the+dtla+dog
Follow Bonnie and join the community on Instagram 
@thedtladog - https://www.instagram.com/thedtladog/
@citystrut - https://www.instagram.com/citystrut/
Karen Pryor's Don't Shoot The Dog: The Art of Teaching and Training https://www.barnesandnoble.com/w/dont-shoot-the-dog-karen-pryor/1132504954?ean=9781982106461#/ 
The DTLA Dog: Canine Handbook for Downtown L.A. is endorsed by
DTLA Vets http://dtlavets.com/
Pussy and Pooch https://www.pussyandpooch.com/downtown-la 
Art and State http://www.artandstate.tv/
LA Music Booking http://www.lamusicbooking.com/
The music for this episode was provided by Thrillhouz. Check him out on Instagram @thrillhouz (https://www.instagram.com/thrillhouz/) and watch the full video of the featured track on YouTube at https://youtu.be/0P0fWmTeKlQ.
Share this show with someone you know!
Feedback is welcomed and encouraged at [email protected]
Subscribe to the podcast and send us that 5-star-rating love!
Click here to $upport the show or go to https://aflairforthecurious.com/p/support-1568563402/
Facebook: https://www.facebook.com/aflairforthecurious 
YouTube: https://www.youtube.com/@aflairforthecurious 
Instagram: https://www.instagram.com/aflairforthecurious/ 
Twitter: https://twitter.com/TonyJSwindell
https://AFlairForTheCurious.com/
Thanks for listening!